News & Events
Emergency Information
Community-Wide Shelter-in-Place Drill Planned
January 27, 2023/By: Bluewater Association for Safety, Environment, and Sustainability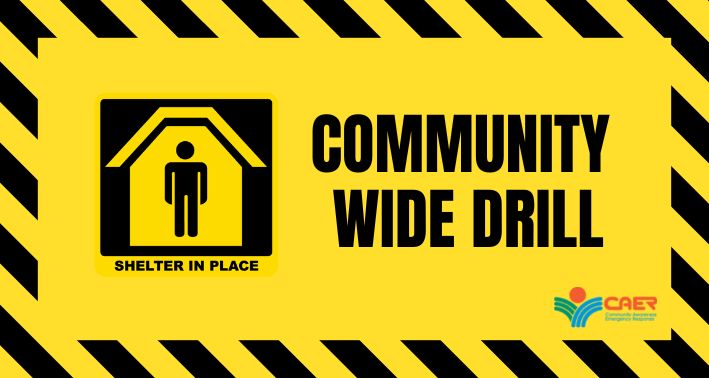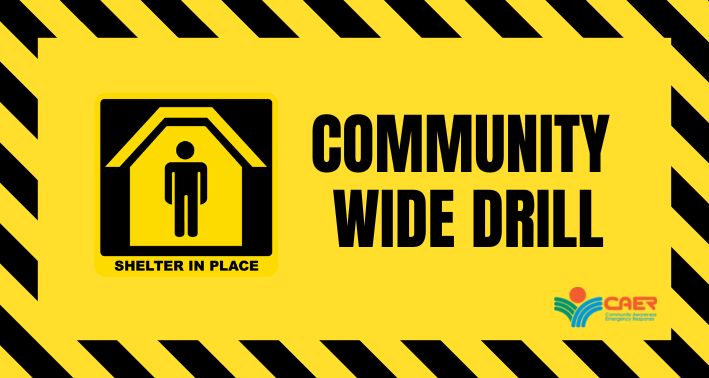 BASES and CAER will be organizing a community-wide Shelter-in-Place awareness campaign as part of this year's Emergency Preparedness Week, which runs nationally from May 1-7, 2023.
Local businesses and community members are encouraged to review their Shelter-in-Place emergency plans and look to schedule a Shelter-in-Place drill during this year's Emergency Preparedness Week. Developing and practicing emergency plans before an event allows individuals to test their plans in a controlled environment to ensure proper preparedness in the event of a true emergency.
There are several different scenarios that may require a Shelter-in-Place order to be called, including:
A natural disaster such as an extreme weather event
An industrial incident
A biological or chemical release
an act of terrorism
If it is deemed that is safest to go and remain indoors, a Shelter-in-Place order will be issued by the City of Sarnia, or adjacent municipality. If you are told to Shelter-in-Place, it is recommended that you SHELTER, SHUT & STAY TUNED.
SHELTER
Bring all people and pets inside and STAY INSIDE
SHUT
Close all windows and secure doors
STAY TUNED
Sign up for My Community Notification Network alerts to receive important notifications
View active alerts at www.lambtonbases.ca
Tune into local media outlets
Sarnia-Lambton has 15 emergency sirens that are used by the municipality to alert the public in the event of an emergency when public action is required, including Shelter-in-Place orders. These sirens are tested every Monday at 12:30pm for 30 seconds. It is important to know that in the event of a real emergency, the sirens will have a sharper sound and will sound for 9 minutes.
To receive more information about Shelter-in-Place planning or to sign up to receive a Shelter-in-Place toolkit, email Tracy at [email protected].
Newsletter Sign-Up
News and project updates delivered weekly to your inbox.