News & Events
Environment & Science
SLEA commissions Air Monitoring station at Corunna Legion
December 11, 2020/By: Shaun Bisson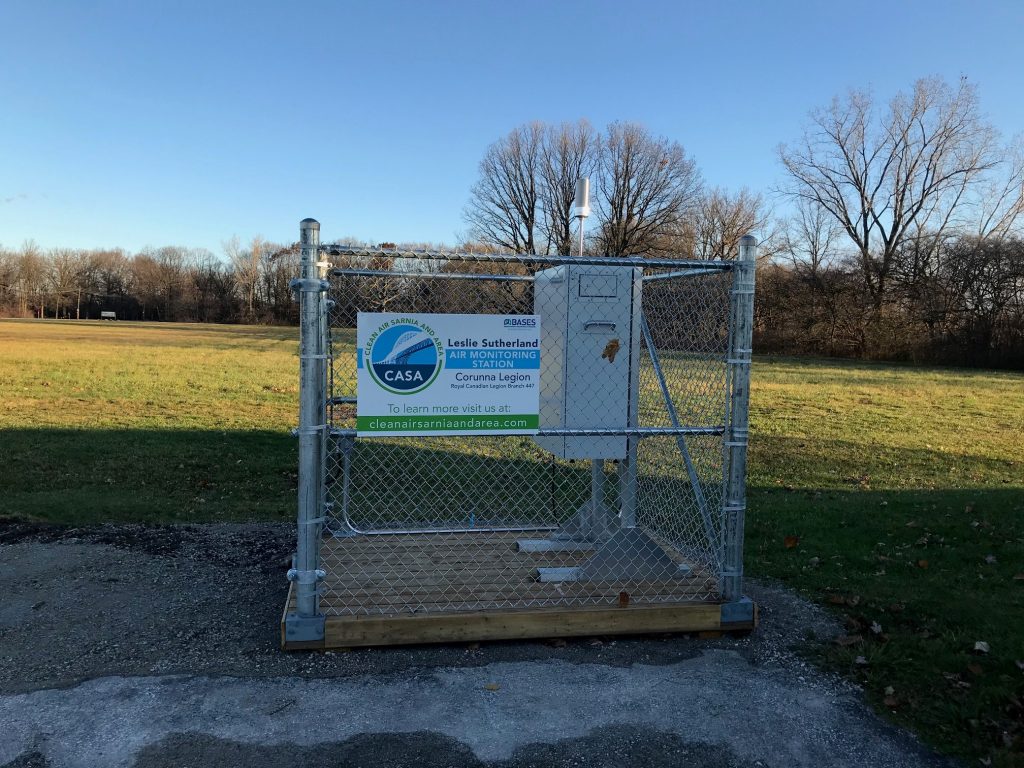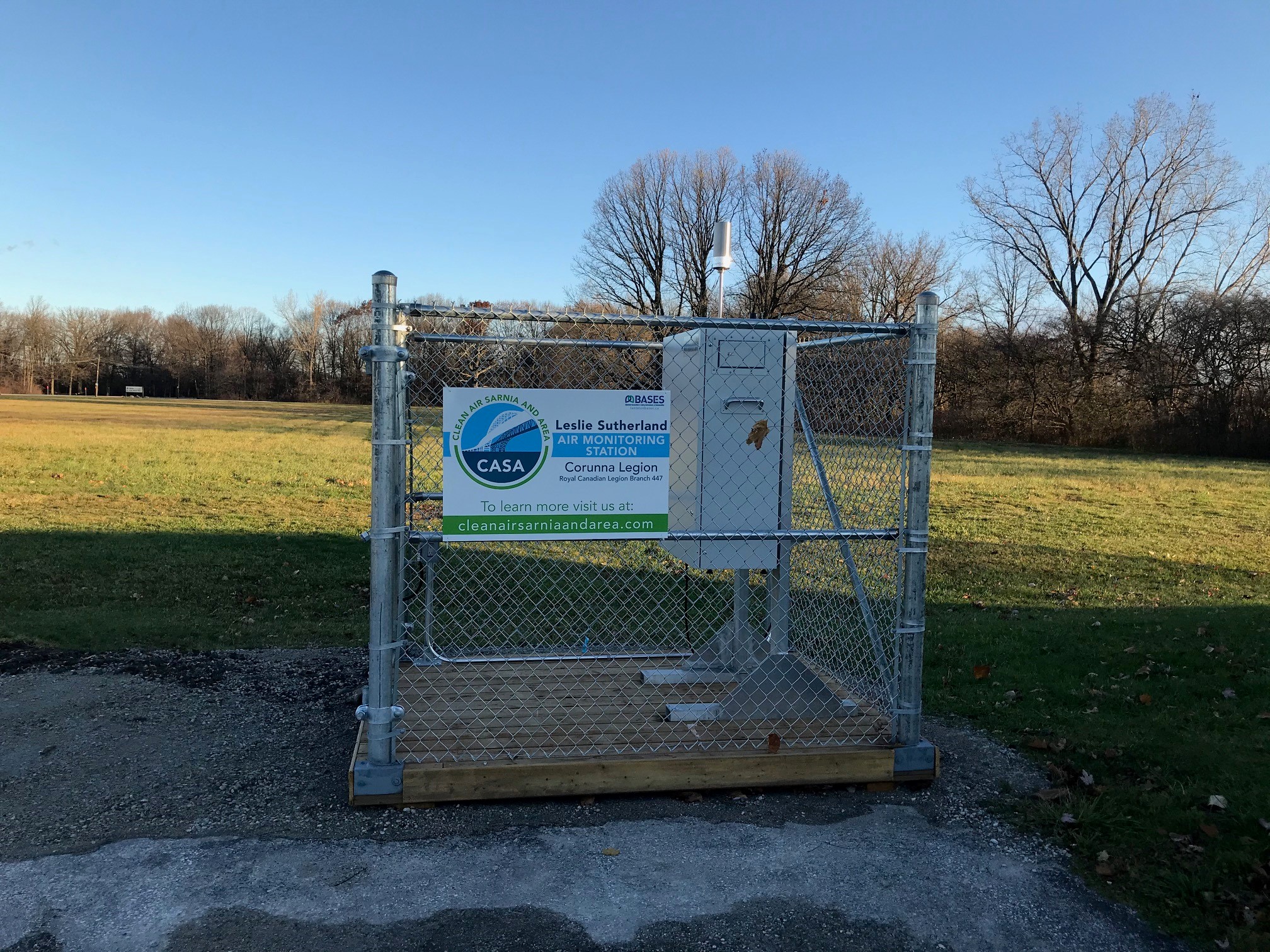 The Sarnia-Lambton Environmental Association (SLEA) commissioned its 8th regional air monitoring station on Tuesday, Nov. 10, with a successful installation of a unit at the Corunna Legion.
Monitoring sulfur dioxide and meteorological data, this new unit becomes the 12th unit operated by either SLEA or the Ministry of Environment, Conservation, and Parks (MECP) to offer near real-time monitoring data to residents via the Clean Air Sarnia and Area (CASA) website.
The Clean Air Sarnia and Area (CASA) monitoring network is a combination of continuous (near real-time), non-continuous, and additional air monitoring stations that monitor an extensive variety of air borne pollutants and meteorological data such as wind direction, wind speed, and temperature.
SLEA is closely working with the MECP and CASA to site and install two additional air monitoring stations in the region, increasing the amount of data available in the Sarnia-Lambton area as it relates to air monitoring.
For more information on the local air monitoring network and to see publicly available data, visit the CASA website by clicking HERE.
Newsletter Sign-Up
News and project updates delivered weekly to your inbox.