News & Events
Emergency Information
BASES Steps out in the Community
July 26, 2023/By: Bluewater Association for Safety, Environment, and Sustainability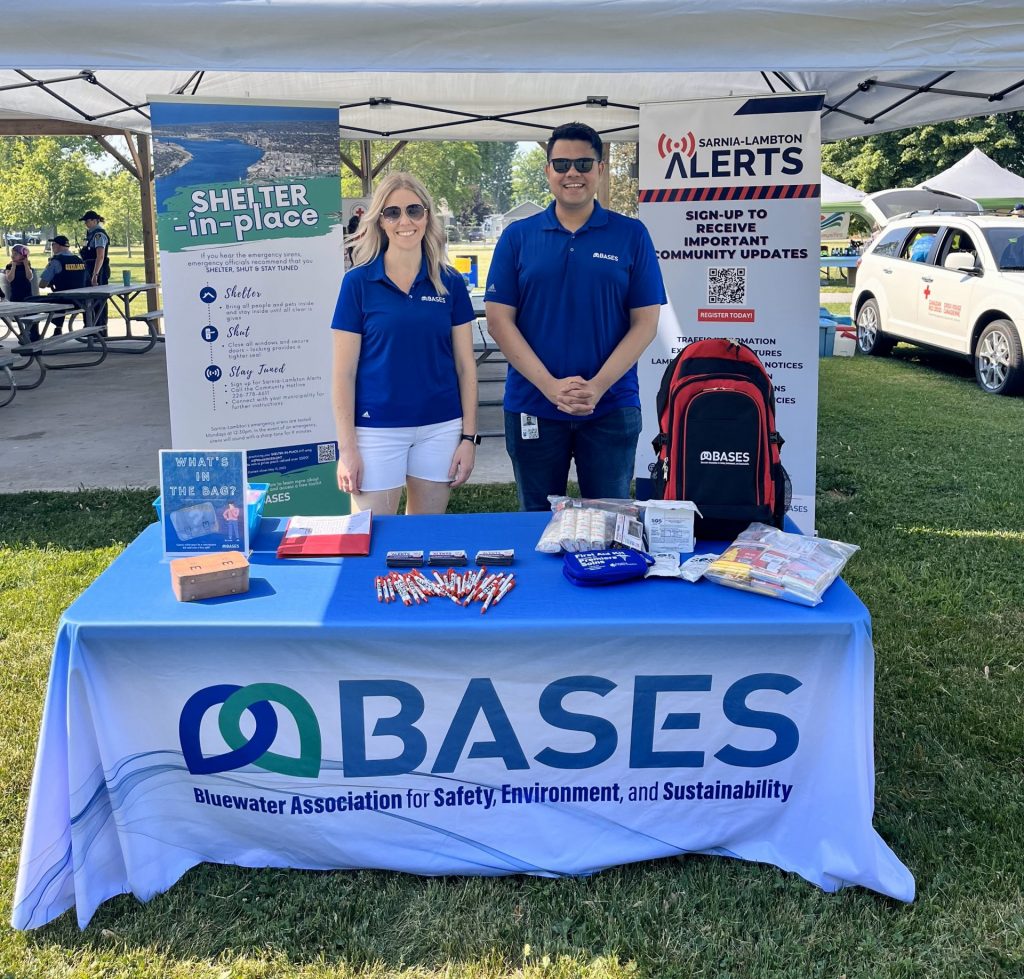 BASES has been busy getting out into the community over the past three months, attending local events, supporting emergency preparedness initiatives, and promoting the local notification service, Sarnia-Lambton Alerts.
BASES supported ARLANXEO's community open house on May 29, a 4-hour public event to demonstrate the plant's emergency response capabilities and provide community members the opportunity to tour the site's Emergency Prevention and Preparedness Center.  ARLANXEO's emergency response apparatuses we also on display, including their ladder truck, foam tanker truck, emergency response trailer, and Environmental Hazards support. BASES was on-hand to provide information about shelter-in-place advisories, and the public alerting system, Sarnia-Lambton Alerts, raising awareness on how individuals can sign up to receive notifications from ARLANXEO and other industrial companies.
BASES was also present at Sombra Township Optimist Club's "Safety Awareness Day" and the City of Sarnia's Kid's Funfest in June, to raise awareness with the area's youth about how they too can help prepare for emergencies. Children were invited to visit the BASES booth and play the "What's in the Bag" game to help put together a 72-hour emergency kit.
On June 19, BASES was invited to Bluewater Country to speak with the residents about emergency planning. The community presentation focused on promoting safety initiatives in the Sarnia-Lambton area, such as Sarnia-Lambton Alerts, significance of emergency sirens, shelter-in-place advisories, and the necessity of having a 72-hour emergency kit.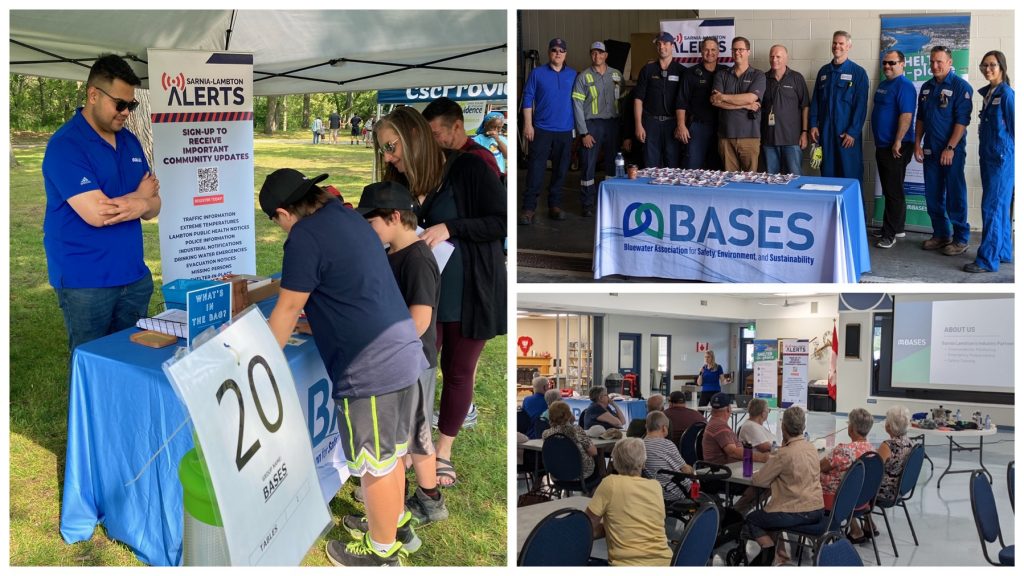 BASES has plans to organize pop-up booths at area businesses throughout the summer to promote Sarnia-Lambton Alerts. If you see the BASES booth, stop by and show that you are subscribed to Sarnia-Lambton Alerts, and you just might receive some freebies!
If you know of a community event that BASES should attend, please reach out to Tracy Krull at [email protected].
Newsletter Sign-Up
News and project updates delivered weekly to your inbox.