News & Events
Workplace Health & Safety
Mental health awareness coming to 2022 IEC Basic Safety Orientation
November 19, 2021/By: Shaun Bisson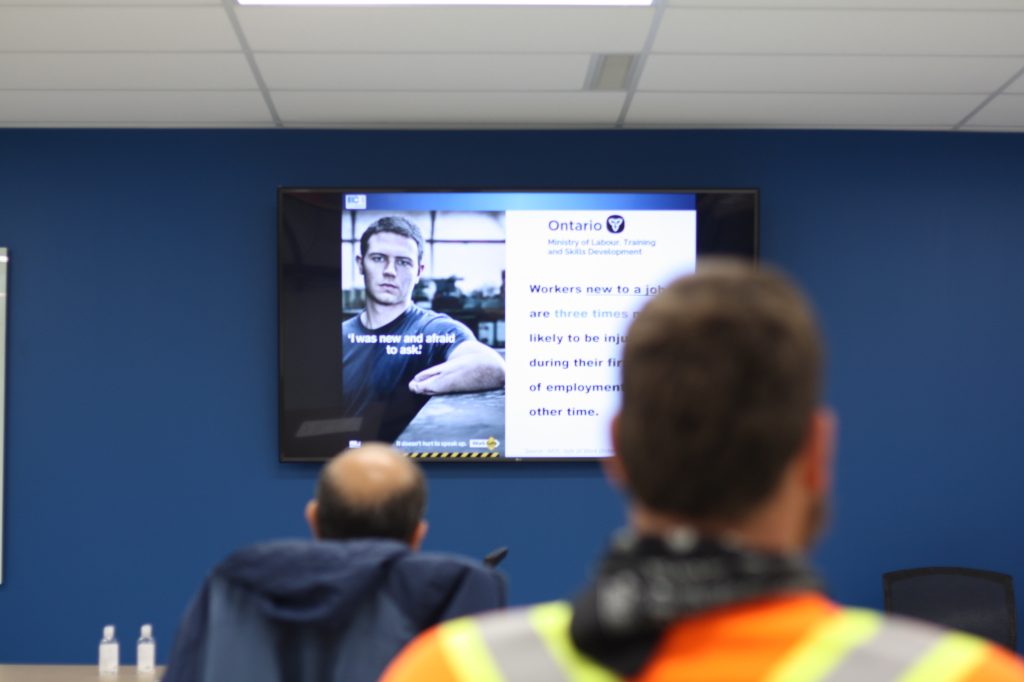 The Sarnia-Lambton Industrial Educational Corporation (IEC) welcomed Deborah Watring-Ellis of Mental Health Innovation (MHI) to our offices on Thursday, Nov. 25.  Deborah led a full day education session to help prepare IEC instructors deliver a 30-minute mental health awareness module that will be embedded in our 2022 Basic Safety Orientation Program.
Since the 1990s, the Basic Safety Orientation (BSO) program has been the flagship course for the IEC. It is a prerequisite for all workers to complete before accessing member company sites. It ensures consistent basic awareness of key topics related to health and safety in the region as identified by our member companies, local contractors and our Building and Construction Trades.
In the summer of 2020, the IEC Board of Directors approved the transition of the 8-hour classroom based BSO to a new blended 4-hour online + 4-hour classroom design.  In the summer of 2021, the tripartite endorsed introduction of mental health awareness into the BSO update. Last fall, online course content was drafted with the help of local leaders from the Boilermakers, Ironworkers, Insulators, KelGor, LamSar, CIMS, NOVA Chemicals and Imperial Oil. Classroom content was identified through consultations with the Sarnia Regional Labour Management H&S Committee and the Ontario Infrastructure H&S Association that led the IEC to MHI.
MHI provided the IEC with a demonstration of their program called WeCARE.  This internationally recognized program is comprised of a series of e-learning activities, guidebooks, posters, help sheets, and wallet cards. After reviewing the needs of the IEC, MHI agreed to convert their online program into customized instructor led discussion for inclusion in the classroom portion of the BSO. Plans are in place to pilot the online and classroom updates to the IEC 777 Committee in December for feedback before going live.
The IEC would like to thank our partners for recognizing the importance of mental health. We would also like to thank MHI for helping prepare our IEC Instructors facilitate these important conversations. This addition to the BSO will ensure that every contractor that works at our member sites will become aware of how mental health awareness can prevent illness and injury at home and in the workplace.
For more information on the IEC, please visit www.lambtonbases.ca.
Newsletter Sign-Up
News and project updates delivered weekly to your inbox.