News & Events
Workplace Health & Safety
New upgrades to virtual IEC card
November 10, 2022/By: Bluewater Association for Safety, Environment, and Sustainability
Area workers who carry an updated IEC card with a QR code on it will notice some new online upgrades associated with their card effective November 2022. Additional features have been added to the QR scan function to provide employers, contractors, and workers with additional virtual information on employee IEC training records.  
Card holders can scan the QR code using the camera on any smartphone or tablet to open a webpage and view employee training information related to any training taken through the IEC. In addition to the card holder's name, IEC number, and a list of completed IEC training courses, card holders can now also view course-specific details such as issue date, expiry date, and instructor/evaluator name. Completed fit tests will also now display specific respirator factor and size, where applicable. These details can be viewed by toggling the "show as detail cards" button, as shown in the example below. 
These new features will better assist card holders in being able to monitor their training records and easily identify when training updates are required.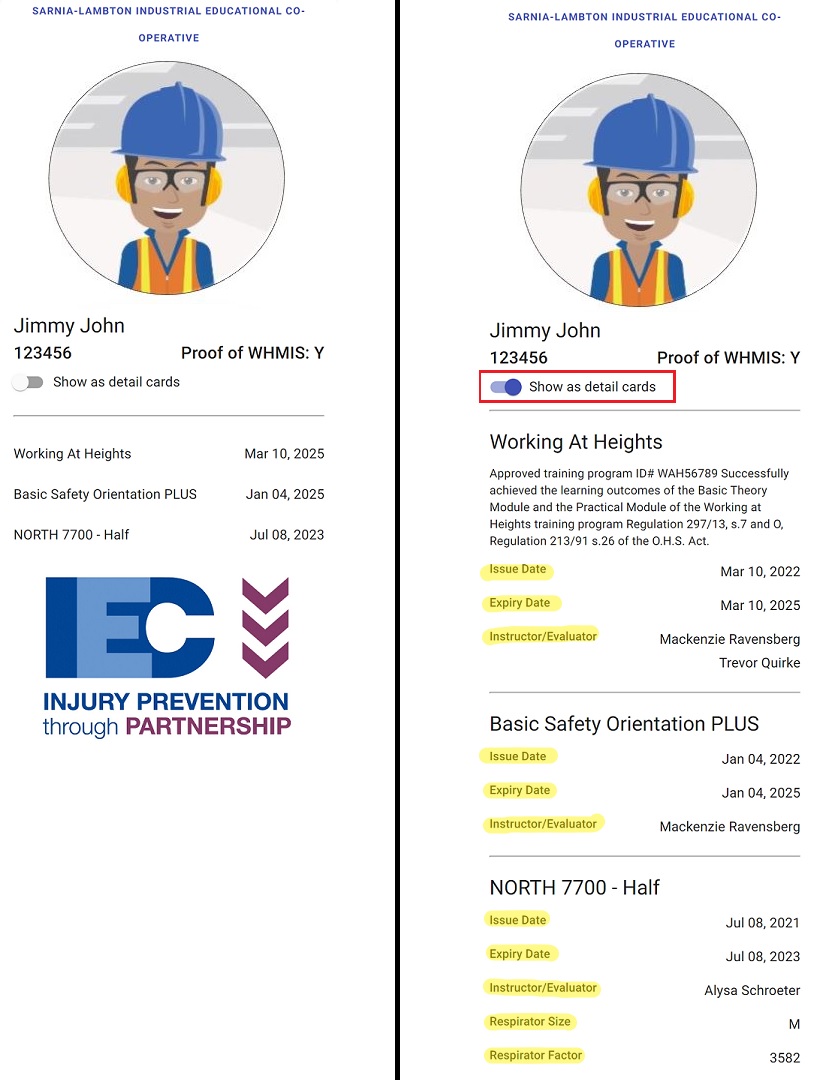 Newsletter Sign-Up
News and project updates delivered weekly to your inbox.