News & Events
Workplace Health & Safety
Shell celebrates 70 years in Sarnia-Lambton
January 27, 2022/By: Bluewater Association for Safety, Environment, and Sustainability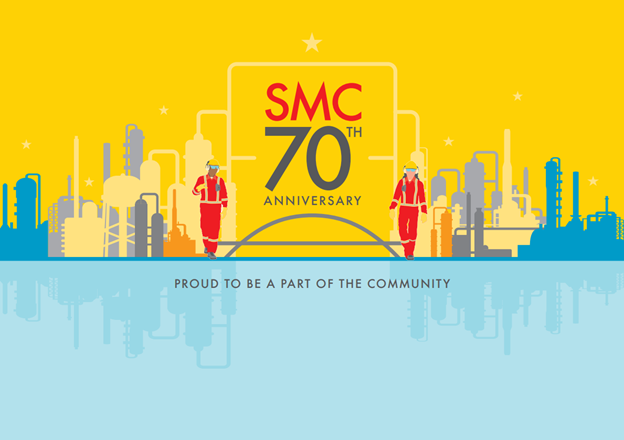 2022 marks 70 years of our refinery in the community. What is now the Shell Sarnia Refinery was built in 1952 by the Canadian Oil Company (White Rose) and purchased by Shell in 1962.
Dan DeGurse, our very own site Safety Lead, mentioned his father, who will be 84 this coming June, once remarked he remembers when this site was a cow pasture. Apparently, when he was a young child his father rented the property and they used to walk along Talfourd Creek, ensuring the fence line was secure. But for the past 70 years the refinery has been producing energy products needed to keep this province running. And the people who work (or worked) for White Rose and the Shell have lived, worked, and played in Corunna and the surrounding area.
We believe in care for people and making the community better for having us in it. And, we continue to work the possibilities for the site to thrive through the energy transition, doing the work to ensure a long future for the site for many years to come.
This year, we will be celebrating the past, present, and future of our site through a number of smaller moments and (if Covid cooperates) some larger events, including a community open house this fall. We hope to see you there.
Article provided by Shell
Newsletter Sign-Up
News and project updates delivered weekly to your inbox.